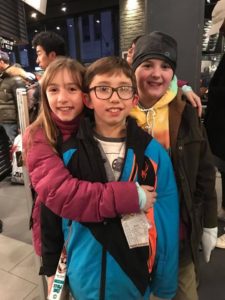 A few weeks ago, my brother (John) and I met our old friend: Drake Alling.
Tennessee Native and Homeschool Globe contributor, Drake and I first met in London, UK.
Drake has recently taken up the hobby Chess and both me and my brother play it.  We went to a big tournament together:
New York Scholastic Chess Championship. My brother won it last year, and he got a huge trophy.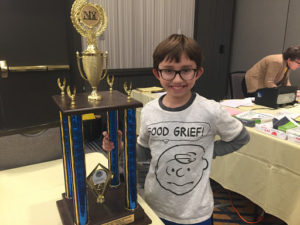 This year none of us (including Drake) did exceptionally well.  My Dad said that that was one of the hardest tournaments we would ever play.
With Drake, we went out to dinner and got Ice Cream with him. He got the full NYC experience.